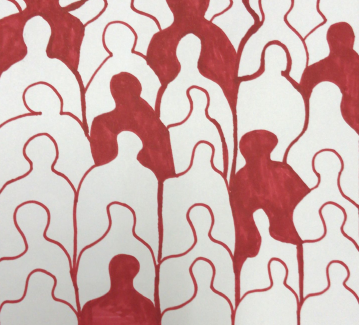 Understanding Autism
Building empathy for people with autism and families of people with autism.
About this course
When you see a child in a shopping mall throwing a tantrum, what's your immediate reaction? Irritation? Annoyance? Why is this child causing such a ruckus? Has the parent been too lax in disciplining the child?
Now, what if you knew that the wailing child with his distressed parent at the side, has autism? How would you react differently?
Understanding Autism aims to build in the hearts of the community, a strong sense of empathy for people with autism and families of people with autism. From annoyance, to understanding. From understanding to caring. It makes for a more gracious and inclusive society.
The Course Motif is drawn by Rachel Fong, a graduate of Pathlight School. Rachel is now studying Digital Animation at The Republic Polytechnic. She has a strong interest in Japanese manga, and is intensely curious about all things gothic.
Course Access Period
Please note that this is an online self-paced asynchronous course where learners will be granted one month of access from the enrolment date. Do also note that the course tile may take up to 48 hours to show up on your dashboard after purchase, and your access will start after it has been made accessible.
What you will learn
Identify the core characteristics of autism
Recognise some possible causes of autism
Identify the prevalence of autism
Recognise that autism exists on a spectrum
Recognise that every individual with autism is unique
Course Writer/Instructor
Dr SIM Zi Lin
Psychologist and Autism Therapist, Autism Resource Centre (Singapore)

Biography
DR SIM ZI LIN is a Psychologist and Autism Therapist at the Autism Resource Centre (Singapore), or ARC(S). She graduated summa cum laude from the University of California (UC), Berkeley with a BA in Psychology (Highest Honors), and was awarded a Berkeley Graduate Fellowship to further pursue a PhD in Psychology.

She received ...training in the neuropsychological and educational assessment for children and adolescents during her time at UC Berkeley. She has published and presented her work in numerous academic outlets, including a feature on Wall Street Journal. Dr Sim is currently responsible for training and coaching new and existing staff in designing autism-friendly learning environments, incorporating students' learning profile into one's pedagogy. She also writes and conducts therapy programmes for individuals on the autism spectrum in areas including self-regulation, assertiveness and self-advocacy. She believes that "If a child can't learn the way we teach, maybe we should teach the way they learn" (Ignacio Estrada).

Dr LAM Chee Meng
Principal Autism Consultant and Psychologist, Autism Resource Centre (Singapore)

Biography
DR LAM CHEE MENG graduated with a PhD in Psychology from the University of Auckland and was awarded a Postgraduate Fellowship under the postgraduate scholarship from the Medical Research Council in New Zealand.

He has been ...a practicing psychologist since 1985 and has been trained in various assessment methods and intervention techniques. Dr Lam is currently the Principal Autism Consultant at the Autism Resource Centre (Singapore) and is a key consultant to Pathlight and Eden Schools. He provides specialist autism training and coaching to professionals, educators, parents and caregivers in a wide variety of autism-related subjects.